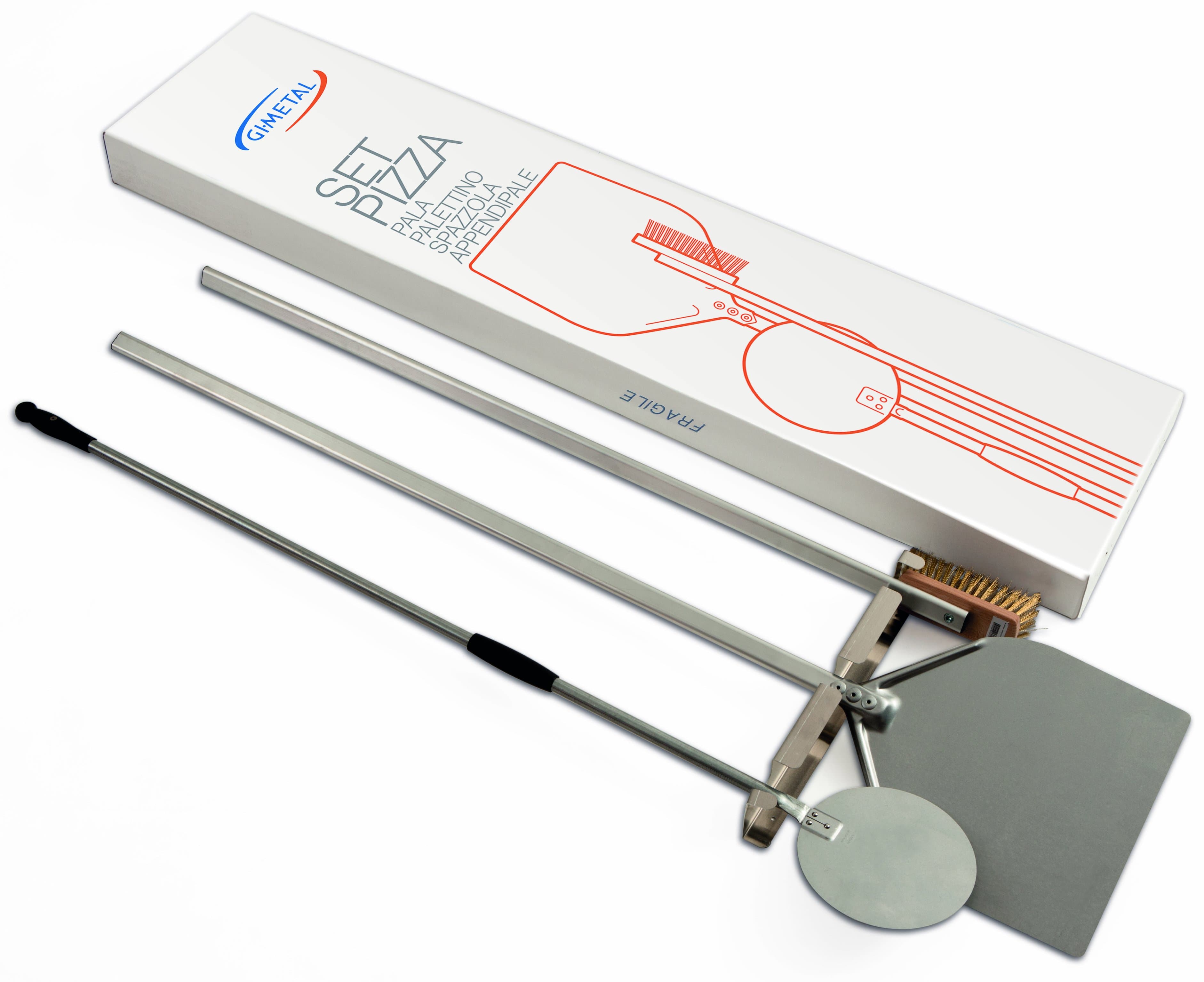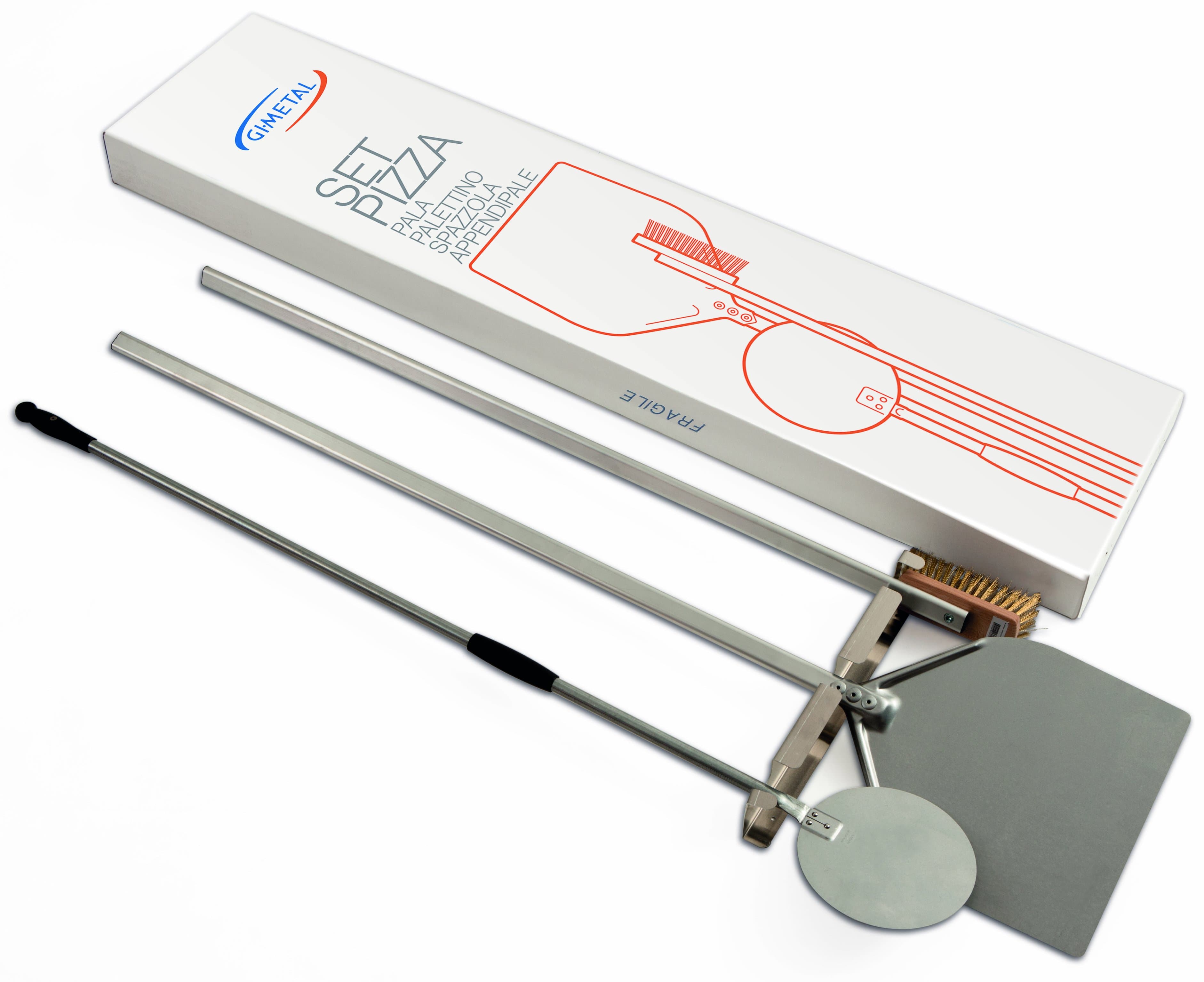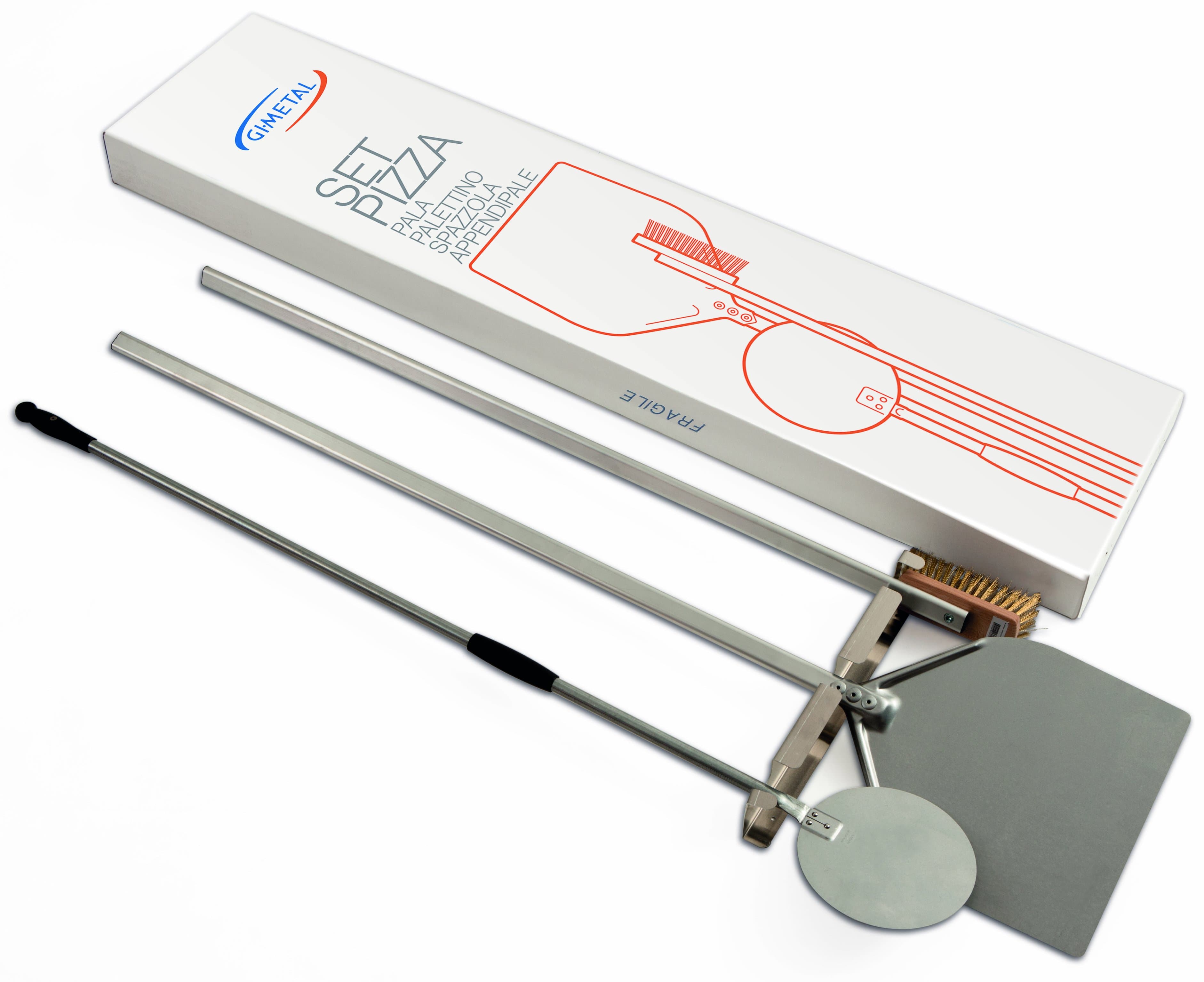 4 Piece tool set pizza tools for residential oven
\
Work like a pro in your backyard! Easily slide pizzas into and out of your Californo pizza oven with this cool 4 pieces tool kit; anodized aluminum pizza peel square, anodized aluminum pizza peel round, brush and hanging rack.

Very lightweight and yet so durable. The riveted joint reduces vibration being transferred to the handle, making using this peel more comfortable. 

Pizza peels aren't just limited in use to pizza; they can be used for almost any food cooked in your Californo brick oven.

The metal head, thin edge, and smooth surface ensures that it's easy to lift food off a prep counter or out of an oven. This classic all aluminum peel has been designed to act as an extension of the user's arm and is durable enough to stand up to continuous use!